BRANOscience – Analytics, Application Technology and Trainings
From temporary corrosion protection and biodegradable plastics to the application of food papers – benefit from our know-how.
State-of-the-art technologies and experienced employees help you – even on site – to safely protect your high-quality products, whether during production, transport or storage.
The BRANOteam – consisting of professionals in the fields of raw materials, films, polymers, applications and laboratory technology – looks at your problem as a whole. In this regard, BRANOpac can draw on the expertise of many years in the implementation of customer projects.
Analytics
From developing our own product innovations to troubleshooting customer problems or providing external laboratory services – our experts from research and development and from our quality assurance department always find the best solution.
Thanks to our state-of-the-art analytical laboratory and the expert know-how of our employees, not only do you have the opportunity to receive a product specially developed for you with a full service package, but we are also able to assist you as quickly as possible whenever difficulties arise.
In addition, you also have the option of using our laboratory services as a non-sector customer.
Our laboratory services include, for example, corrosion protection tests, transport simulations (e.g. international sea shipping), surface and wash bath analyses as well as many other testing options.
An excerpt of our testing equipment:
Gas chromatograph with coupled mass spectrometer
Infrared spectrometer
X-ray fluorescence spectrometer
Programmable climatic chambers
UV-VIS photometer
Melt flow index meter
Redox conductivity meter
Surface resistivity meter
Moisture meter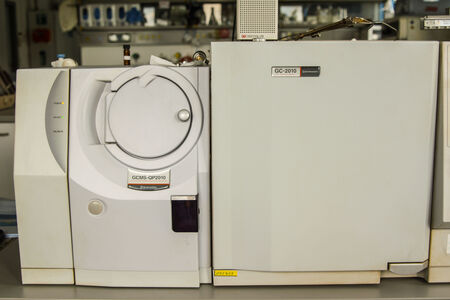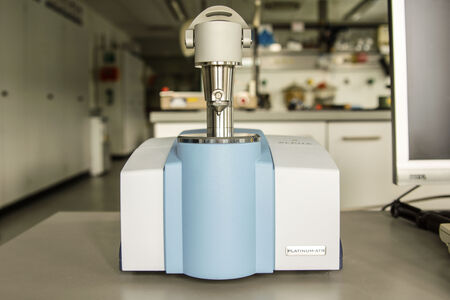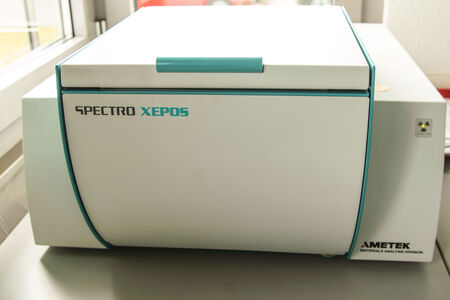 Application Technology
You want to know which product fits your application? Our application consultants will work with you to find the best possible product solution and accompany you through all process steps – from (problem) analysis at your site, through the selection of a suitable product or the development of an individual product, to product launch.
By consulting our employees, you can not only optimize your processes and packaging and thus increase your efficiency, but at the same time you will receive the best possible product solution for your application, which reduces both material and costs and is sustainable at the same time.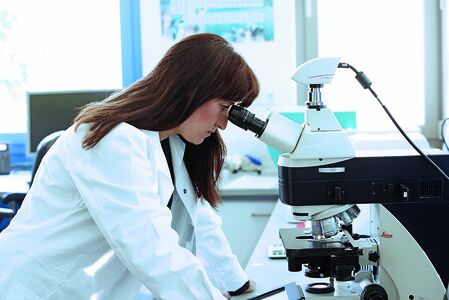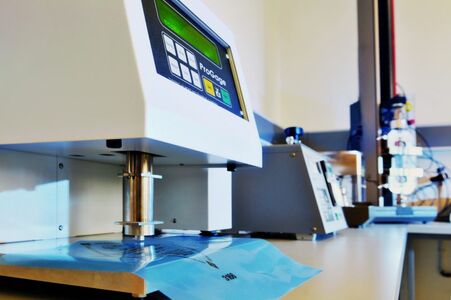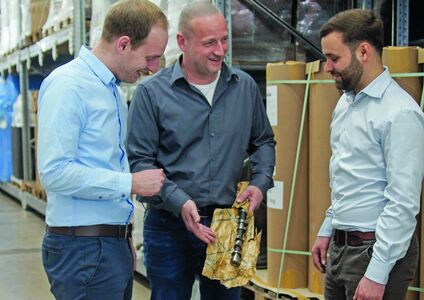 Trainings
We offer a wide range of training courses as part of our customer relations and for external inquiries. Some of our main training topics include corrosion protection, bioplastics as well as product applications and many more.
Examples of possible training topics:
Temporary corrosion protection – methods in theory and practice
Bio-based plastics – opportunities and risks
Corrosion protection for long-term storage and export packaging
New materials – what influence do they have on preservation
Influence of temporary corrosion protection on parts cleanliness
All trainings can take place at your site or in our training rooms in Lich as well as in our international locations. Depending on the topic and your wishes, everything is possible from training sessions lasting no longer than an hour to one-day events. Moreover, our training offers are available for individuals as well as for larger groups.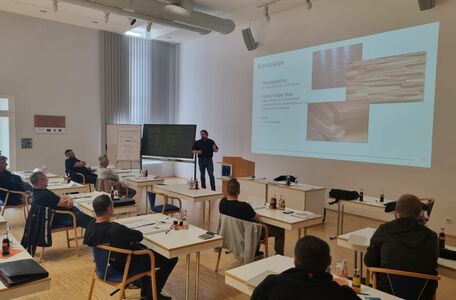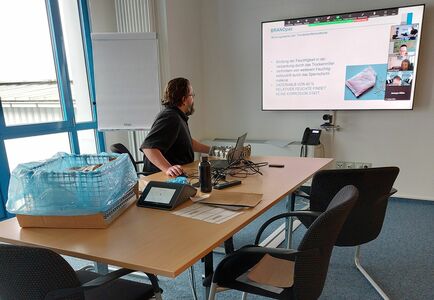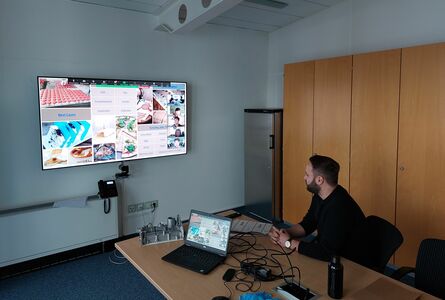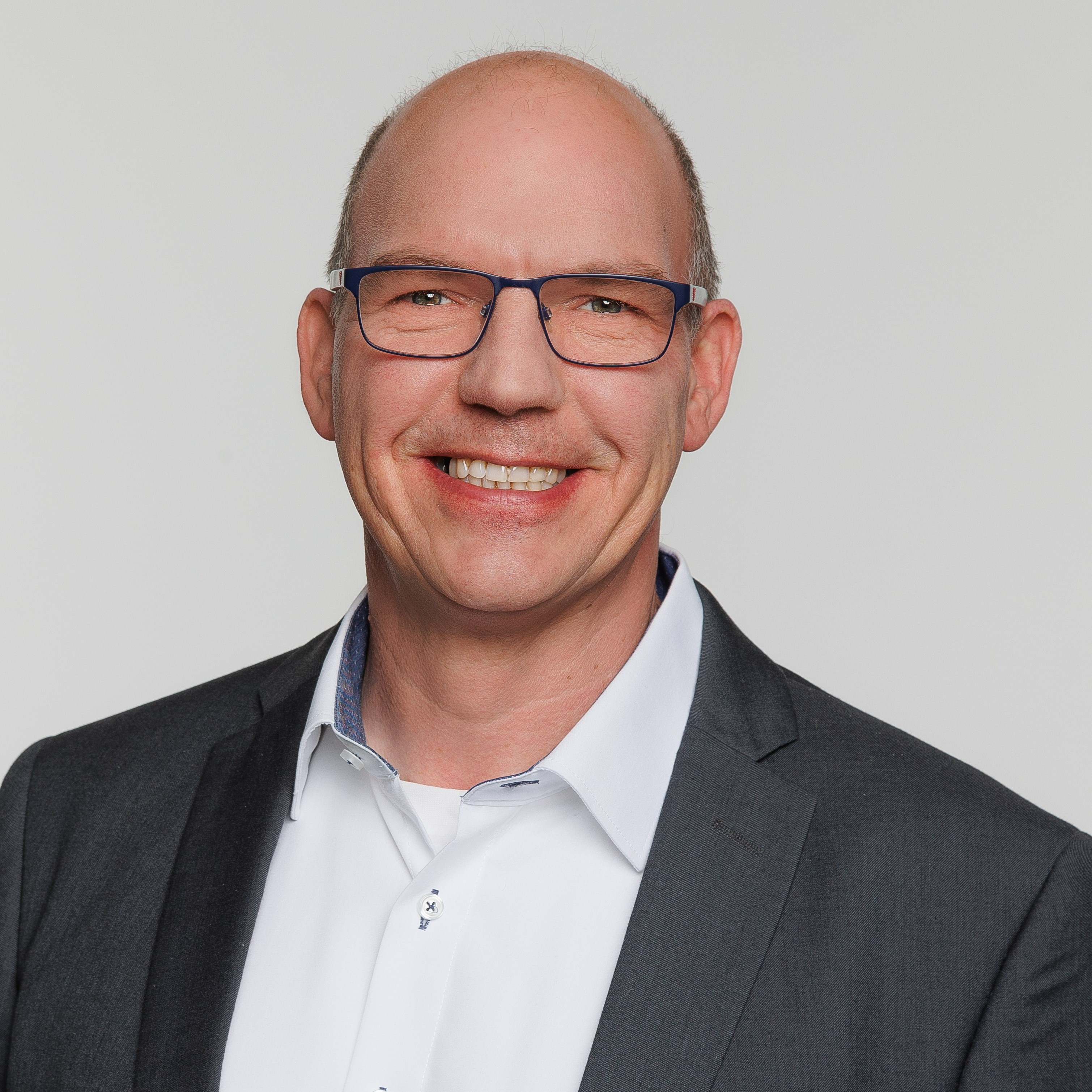 Contact us!
Discover all the possibilities with our standard articles or products developed specifically for you.