BRANOpac does not only sell insulated products, but finds an individual, and specifically the best possible, solution for each customer. A systematic solution that offers our customers significant added value - perfectly tailored to their applications and needs.
Coating and Printing
Since 1961, the high-quality corrosion protection products from BRANOpac have been produced exclusively in Germany on machines specially developed for this purpose. Through continuous process optimization, BRANOpac now has optimally aligned production facilities. In addition to papers, films and nonwovens as well as numerous other materials can be coated with aqueous and solvent-based systems on these machines.
In addition to coating corrosion protection papers, we also process papers for technical special applications as well as food papers and cartons, which are coated under the highest hygiene standards. Therefore, our company is certified with the "BRC Packaging Certificate" by DQS CFS GmbH. This is a globally recognized certificate in the food hygiene sector by the Global Food Safety Initiative.
In addition, at BRANOpac, you can get custom printing according to your wishes.
Equipment
Through investments in a highly flexible cutting operation for all types of papers, you can get cutouts in almost any desired dimension - from oversized sheets to stamp size, from rotary to narrow roll, our in-house production allows for the equipment of almost any format.
Extrusion
For years, BRANOfol VCI corrosion protection films have been one of the most successful products in the market. The necessary masterbatches are produced at BRANOpac on its own compounding systems using a particularly "gentle" production process.
Contract Processing
In addition to our own production, we offer contract work, even for customers outside the industry. In the areas of coating, printing, and equipment, our expertise and production facilities enable the processing of a wide variety of materials - including products that come into direct contact with food.
In the field of extrusion, our plant technology can be used, for example, in addition to the production of VCI masterbatches for BRANO products, also by customers for the contract extrusion of temperature-sensitive polymers - according to customer specifications or formulations developed together with the customer.
Find out what else is possible and contact us!
Contact us!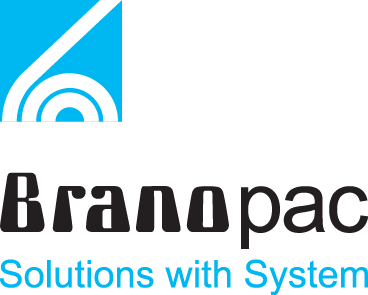 Reach us personally
BRANOpac GmbH
Gottlieb-Daimler-Straße 18-20
D-35423 Lich
+49 64 04 91 42-0
[email protected]