Leading manufacturer of corrosion protection solutions
Customised solutions for your products
BRANOpac will find the ideal solution for you and your products – entirely in keeping up with your specific wishes and requirements. Here are some of the services that can be customised to suit your precise needs:
Coating type
Base material
Coating thickness
Delivery options
Packaging shapes
Contract processing
…and much more besides.
Coating
Since 1961, BRANOpac's high-quality corrosion protection products have been made exclusively in Germany using machines developed specially for this purpose. Thanks to continuous process optimisation, BRANOpac now has production facilities that are ideal for coating not only papers, but also films, nonwovens and many other materials with aqueous and solvent-based systems. We can also provide you with printed products based on your exact specifications.
Extrusion
For years, VCI corrosion protection films of the BRANOfol brand have been among the most successful on the market. BRANOpac produces the master batches required for these films in its own compounding systems using a particularly gentle manufacturing process. As well as producing VCI master batches for BRANO products, these facilities can be used by customers for the contract extrusion of temperature-sensitive polymers – either based on the customer's specifications or using formulas developed jointly with the customer.
Equipment and facilities
Thanks to our investment in highly flexible cutting machines for papers of all kinds, we can provide you with materials cut to practically any shape and size – from XXL sheets and postage stamp-sized pieces to reels and narrow rolls. BRANOpac optimises your corrosion protection by providing you with the best possible format for your needs.
Contact us!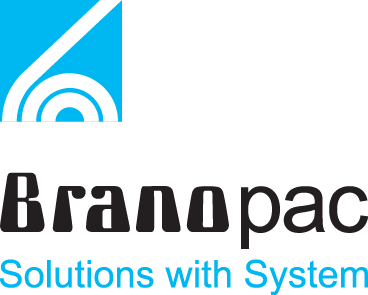 Reach us personally
BRANOpac GmbH
Gottlieb-Daimler-Straße 18-20
D-35423 Lich
+49 64 04 91 42-0
[email protected]