A tradition dating back to 1875 …
BRANOpac has over a hundred years of tradition as an independent family-owned company to its credit. BRANOpac is an international company with firm roots in Germany. All over the world, prominent companies put their trust in BRANO's high-quality, German-made products.
Quality is the basis for this lasting success – as an independent producer, BRANOpac maintains full control over all parameters relating to quality and processes, allowing it to deliver what its customers require, both successfully and effectively.
The company's long-term service outlook determines the processes, standards and communication in its operational business. Customer orientation is the number one priority at all levels, and the company has a very clear vision: "Maximum service for maximum customer satisfaction."
History of the company
1875 Brangs + Heinrich (paper/packaging wholesaler) founded
1951 Exclusive distribution of corrosion protection paper by Brangs + Heinrich
1961 Own production of corrosion protection papers in Eschborn
1963 Production of siliconised papers
1976 Division into Brangs + Heinrich North and Brangs + Heinrich South
1987 BRANOpac GmbH set up as an independent company
1996 Production site relocated to Lich
1997 BRANOpac goes online with its own website
2001 BRANOholding set up
2002 Our subsidiary BRANOpac India Pvt. Ltd. established
2003 Start of master batch production and move to new administrative building
2005 First DEKRA certification
2006 First TÜV certification
2007 Our subsidiary in France and office in Italy set up
2007 New BRANOscience business unit
2008 New production location in Sonipat, India
2010 HACCP certification
2010 BRANOpac launched online shop
2011 PEFC certification
2011 Online lexicon BRANOpedia launched
2012 BRANOpac celebrated 25th anniversary
2013 New batch production started up
2014 Solar power generation started up
2015 Office set up in China
2015 Competence centre opened in India
2015 Implementation of an own energy management system according to DIN EN 16247-1
2016 BRANOpac USA founded
2017 BRANOpac Germany celebrated 30th anniversary
2017 BRANOpac India celebrated 15th anniversary
2017 BRANOpac France celebrated 10th anniversary
Contact us!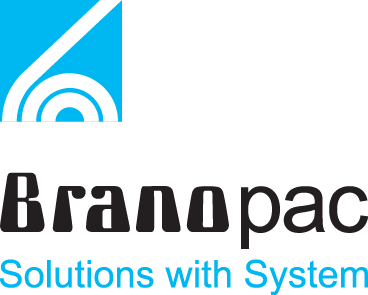 Reach us personally
BRANOpac GmbH
Gottlieb-Daimler-Straße 18-20
D-35423 Lich
+49 64 04 91 42-0
[email protected]